Money talks. Is your money saying what you want it to say?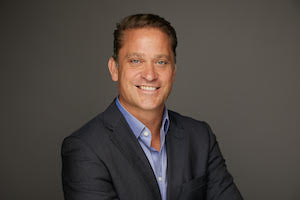 Ethan Powell – At Impact Shares we invest in change. It's why we're committed to changing the world of impact investing, one socially conscious ETF at a time. At Impact Shares, we help organizations translate their social values into an investable product that is traded on the Exchange. Being a part of our ETFs means committing to an evolving set of criteria, defined by our non-profit partners, to ensure ongoing alignment of corporate behaviors with social values. With all net profits going directly back to these non-profit partners, together we're making money go farther and do more. Creating an impact that is both reflected in portfolios and felt in the world all around us.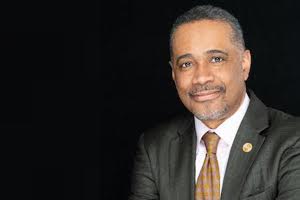 Marvin J. Owens, Jr. currently serves as Chief Engagement Officer for Impact Shares. In this role, Marvin has engagement responsibility for both fund managers and corporations, as well as cultivating and maintaining relationships with financial intermediaries with the goal of AUM growth. Marvin is also responsible for strategic relationships with our social advocacy partners, and leads the firm in broader Social Impact and advocacy conversations. Prior to joining Impact Shares, Marvin served as Senior Director of Economic Programs for the NAACP. In this role, Mr. Owens was responsible for the NAACP's national Economic Inclusion agenda which includes Asset and Wealth Creation programs with efforts that support financial education, homeownership, minority business development, franchising, workforce development and diversity; Advocacy and Sustainability with efforts around economic justice and social impact investing; and Research with ongoing efforts to track and report economic conditions, as well as recommended public policy changes.
Prior to joining the NAACP, Mr. Owens served a consultant, lecturer, and technical assistance provider in the areas of Community and Economic Development, Small Business Development, and Community Organizing. Mr. Owens serves as an Advisory Board Member of the Stonehenge Capital NMTC fund, where he advises, recommends, and monitors fund investments for economic impact. Guest lecturer credits include Oxford University's Saïd School of Business on the subjects "Responsible Leadership," and "Economic Development in the Black Church."
Prior to becoming an independent consultant, Mr. Owens served as Vice President for Economic Empowerment at the National Urban League (NUL) where he managed all aspects of NUL's corporate, foundation, and government relationships with specific focus on affiliate economic development activities, small business development, and finance. Mr. Owens was responsible for implementing business and economic development efforts in more than 20 US cities. Mr. Owens oversaw implementation of the National Urban League's Empowerment Fund, and was the lead staff in creating NUL's current model of economic empowerment centers.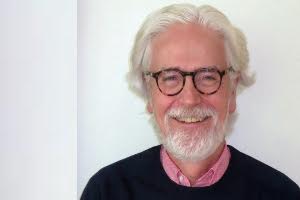 Donald Guiney – Executive Vice President and General Counsel. In addition to his role as General Counsel, Don co-develops with Ethan and Marvin relationships and strategies with nonprofit partners. He is a US capital markets lawyer with over 35 years' experience (including 26 years practicing with major firms in London) representing issuers and underwriting banks in a wide range of complex cross-border capital raising transactions. Don was a partner at Hale and Dorr (a predecessor firm of Wilmer, Cutler, Pickering, Hale and Dorr) in Boston and opened and managed the firm's London office from 1990-1997. In 1997 Don joined Freshfields Bruckhaus Deringer, a major international law firm based in London, where he was a partner for 16 years. From 2013-2016 he served as Senior Counsel at Baker & McKenzie, the global law firm. Don has served on a number of non-profit and for-profit corporate boards. Don received an A.B degree (magna cum laude) from Harvard College in 1978 and a J.D. degree from the Columbia University School of Law in 1984.